Tetra is the leading supplier of fish food and aquarium products. Though we were tasked with giving this household brand a fresh new look, what we came up with went beyond that. We approached Tetra with the mindset that in order to sell more fish food, you have to sell more fish. So, we reinvented the idea "fishkeeping." 
Fishkeeping is a challenging yet rewarding hobby, and every decision you make can mean life or death for the fish. Like a god overseeing a tiny "aquaverse," the tank gives you complete control over their world. What you make of it is limited only by your imagination. 
The aquaverse is yours. 
Tetra has been the leader in fishkeeping supplies for years, but their current branding lacks a uniform look across its product line. We gave Tetra a sleek new look to relaunch the brand.
When you own fish, you can't interact with them like you would a dog or cat. 
TetraSwim
 takes that barrier away. This ChapStick-sized submarine, allows you to "swim with your fish" using VR technology.
TetraSwim
 is equipped with a camera on the front of the submarine, which projects images back to a VR headset while swimming around your tank, allowing you to fully immerse yourself in the 
Aquaverse
 you created. 
We knew that TetraSwim could live outside of the standard household fish tank so we brought the idea to aquariums.
We redesigned the website around the idea of allowing fishkeepers to virtually create their 
Aquaverse
 before they start building their tank.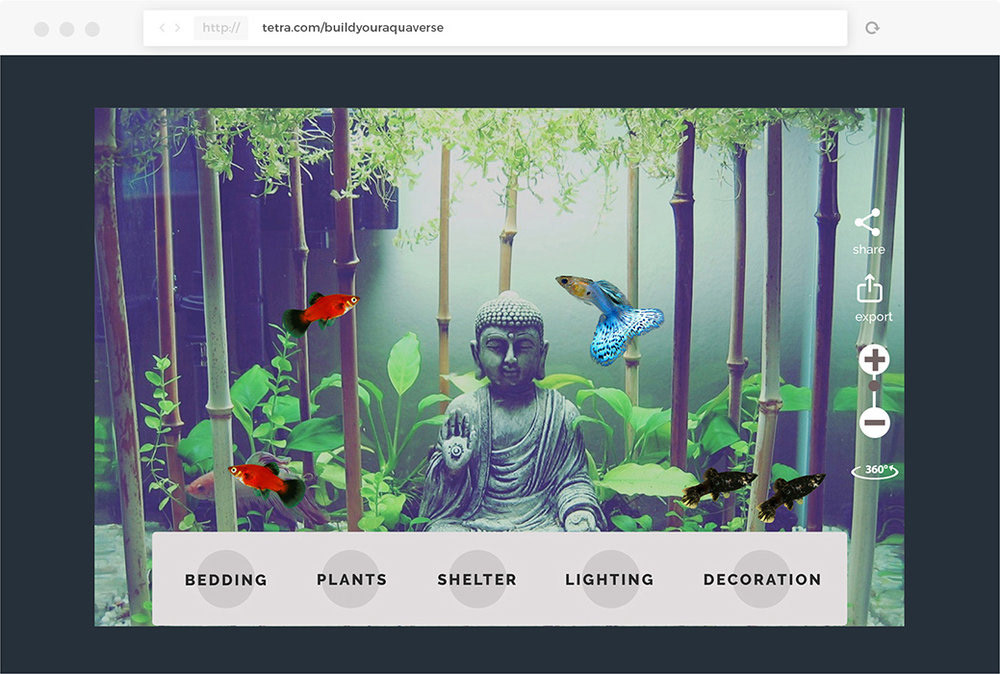 Winner of

"Best In Show"

at the Richmond Ad Show - Student Category, 2017